As the holiday season comes to an end accompanied by rising COVID-19 statistics and troubling projections for the winter, many of us will find ourselves dealing with grief. Traditional funeral services featuring large groups of friends and family meeting during wakes, church services, and luncheons are, unfortunately, not currently allowed in many areas. Some families are even unable to say final goodbyes in hospital settings. Preplanned services may have to be altered and moved to digital platforms due to area restrictions.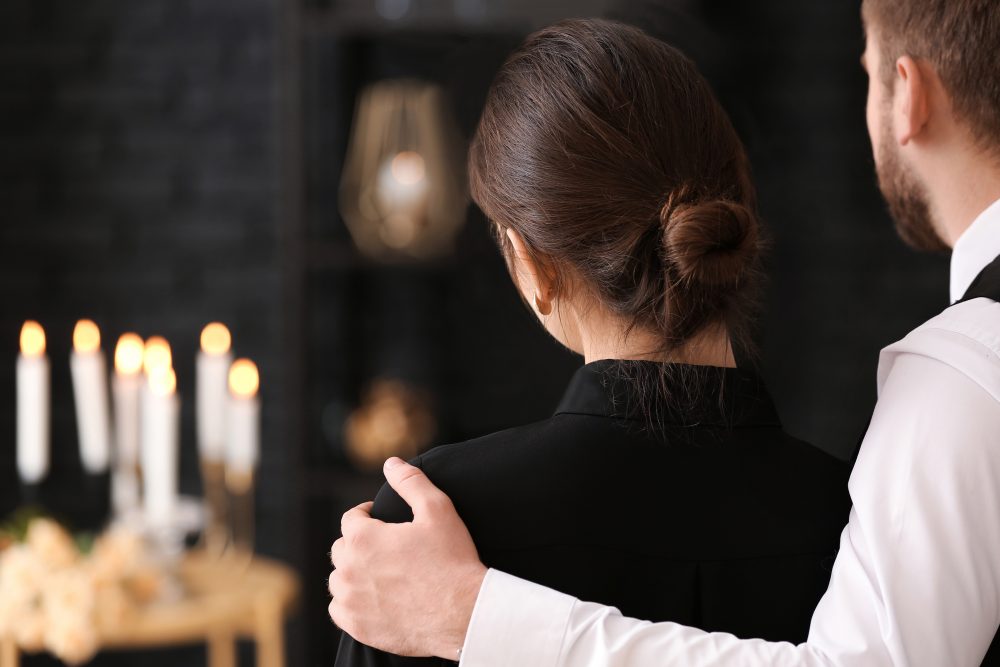 Throughout these unconventional funerals and memorial services, we need to work harder than ever to recognize our grief. We must not allow today's hardships to derail grieving processes. Let's think out of the box for a moment and explore some unique ways to grieve when traditional routes are closed.
Bereavement Online Support — Form a Facebook group in your loved one's memory. Invite friends and family who would have been present at the funeral. Members will be able to add photos, write stories, and read and add to comment threads, bringing forward loving memories to help everyone collectively with their grief. You can also have the decedent's Facebook profile changed to a Memorialized Account.
Remembrance Token — As reported by CBS19 and the National Funeral Director's Association (NFDA), burial rates are falling while cremation rates are on the rise. If your loved one has been cremated, you may be interested in a remembrance token. Many funeral homes offer miniature matching urns that will allow you to keep a small portion of ashes aside if you plan on interring the larger urn. Cremation jewelry is also a popular option. A tiny bit of cremains or even a lock of hair can be added to a sealable compartment in the jewelry. You can find many handmade cremation rings, bracelets, and necklaces on Etsy. Your local funeral director should have some options, too. You can even have some of your loved one's ashes converted into a diamond. Check out Eterneva located in Austin, TX.
Grief Journal — Start a grief journal as a private way to sort through feelings, thoughts, and memories. If you're crafty, create your own. Use scrapbooking materials and adorn it to your taste. If you'd like something ready to go, check out these options from Amazon. You'll find many with writing prompts and quotes as helpful starting points.
Subscription Box — When we lose someone close, it seems the world should have to stop. But, unfortunately, it doesn't. Life goes on. We work, we cook, eat, clean, and help kids with school work. Be sure to give yourself time to step out of your busy life and acknowledge your grief. Gift yourself a sympathy subscription box. Each month when that box arrives, give yourself a dedicated couple of hours or an afternoon to remember your loved one. The box will provide soothing items that can help you relax as you remember. If you'd prefer a one-time option, the NFDA has one available. The Remembering a Life Self-Care Box includes a journal, memory jar, a candle and many other helpful items.
Dedicated Exercise — Choose to run, walk, bike, or whatever you enjoy. Whether you set a goal to train and complete a marathon in your loved one's honor or complete a short loop around your neighborhood a few times a week, do the exercise with purpose. Look forward to it as a time of dedicated remembrance and as a cathartic release of your grief.
Finally, if you find your grief overwhelming, please seek help. Persistent thoughts that interfere with daily tasks, uncontrollable crying, or panic attacks can be signs that you could benefit from counseling services. Take a Grief Quiz through the link on our website to understand if you may be affected by complicated grief.  Stonebriar Counseling Associates (SCA) is here to help. We're currently offering teleconference and video therapy options during this especially difficult time. Contact us today by phone or through our website.