What is group therapy?
When thinking about group therapy, what first comes to mind? Do you think of movie adaptation's depiction of AA circles, stating your name in front of a group of strangers and listing out slowly what brought you to that point?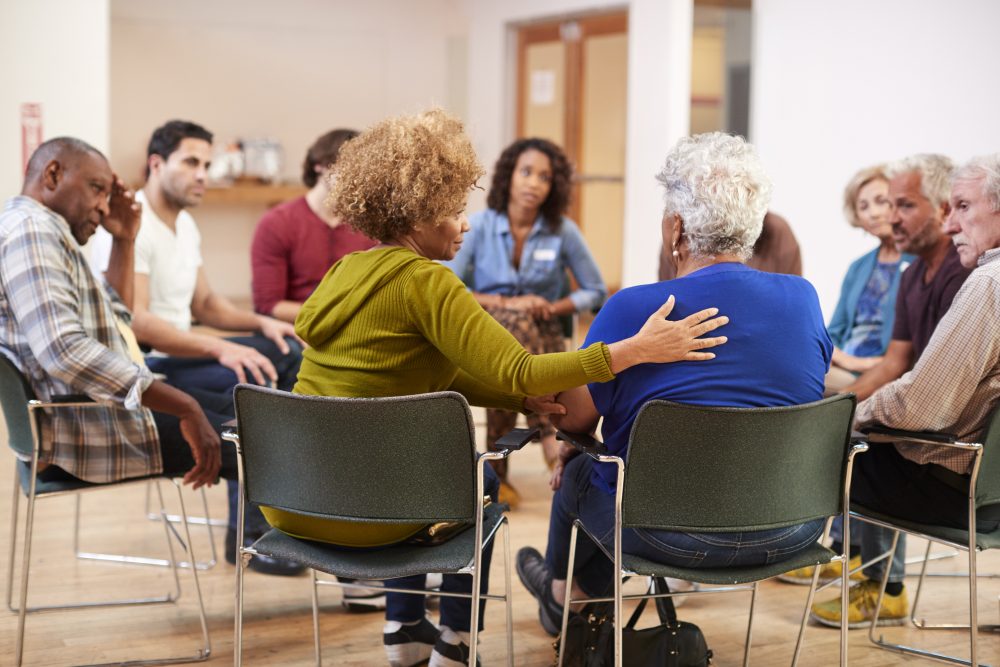 In truth group therapy looks different depending on what you're focusing on. Some therapies include art therapy, writing therapy, music therapy; different niches of creativity to bolster personal development and growth. At Stonebriar, we are focused on working in a group of individuals that struggle with the same thoughts and negative life patterns in order to work through things all together. When having a group together we can motivate intensive discussion from several viewpoints and positions in order to become healthier overall. Several brains are better at dealing with one problem than just one brain. More so, this kind of group offers additional support as you are surrounded by people who truly do empathize with what you'd like to work on in your own life.
Be comforted and supported.
Due to the nature of this type of therapy, those that wish to pursue this form have different options: you can join in on our groups with boundaries which is dedicated to developing a safe space for women, sexual addictions group for men only, and a group for couples that focuses on the communication practices of couples. These groups being separated allows for an air of acceptance and unconditional support in order to pursue personal happiness.
As the bible states in Hebrews 10:24-25, "…let us consider how to stir up one another to love and good works, not neglecting to meet together, as is the habit of some, but encouraging one another, and all the more as you see the Day drawing near." Group therapy with Stonebriar Counseling Associates allows not only for you to be supported and encouraged, but in seeking out help from our team you begin your own journey of love and support. Contact us today to begin therapy and know what it's like to be taken care of.