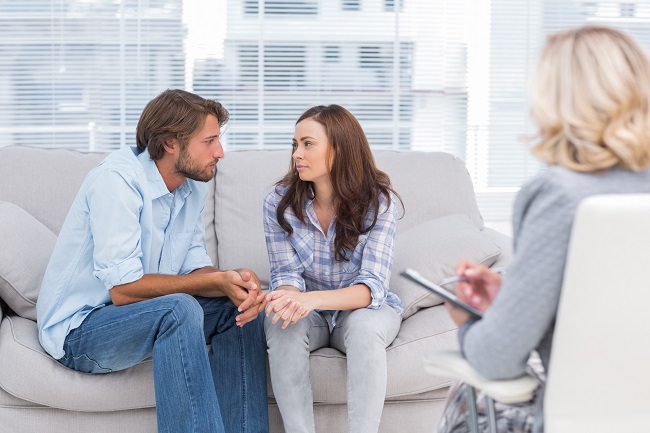 Let's face it. The stress in your home is slowly killing you and your spouse. It's hard to know were to begin to relieve this stress. It has adverse effects on your children, your pets, your co-workers, and even your relatives. Ignoring the marital issues with your spouse only allows them to worsen, sometimes to the point that your home life is unbearable. Getting help from a neutral practitioner who uses a faith-based approach is a guaranteed way to start working towards real solutions. You and your spouse deserve to resolve things peacefully and with minimal damage to relationships with family and friends.
How Couples Counseling Works
We get a lot of people who aren't sure how they will be able to find solutions to marital issues through counseling. There is a stigma for some attached to anything related to mental health services. It's understandable that you want to pretend that you can fix any problem. Chances are, you've already tried everything you know, and the situation in your home is untenable. However, recognizing that you and your partner have issues that you cannot solve without help is the first step towards a better relationship.
Why the Ground Rules Matter
Getting into your first couples therapy session is the key to acknowledging that you and your spouse need professional assistance. We can establish ground rules for communication and help you and your spouse create a safer environment in the home while the couples therapy unfolds. There may be many issues to sort out, but using respectful communication and giving each other time apart will help alleviate the stress.
Together, we can start a dialogue about the problems that threaten the future of your marriage. If you want to consult a professional counselor who helps you find marital resolutions that fit your spiritual beliefs, we can help. Please contact us for free information on couples counseling today.