Why is it that so many people view the diagnosis of clinical depression as some kind of death sentence for their future job prospects? Although it is likely that many factors play into this stereotype, lazy media portrayals probably play a huge role here. If you've bought into the myth that people with clinical depression can't hold down good jobs, think again. Your depression diagnosis doesn't have to keep you from achieving financial success.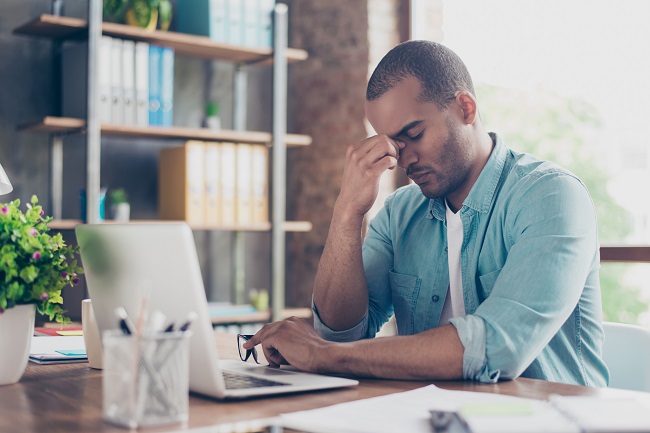 Outside of your spirituality, taking care of your mental health is your most important job. During those lucid periods when you feel fairly stable, you may feel tempted to cut corners when it comes to your psychological self-care. After all, it's only natural for human beings to become complacent when things are going well. If you want to remain financially and emotionally secure, put your mental health first. If you miss an appointment or a medication pickup, this will adversely hurt your lifetime prospects. Think of each nurse, doctor and pharmacist in your life as a kind of business partner.
In all likelihood, you already know that college graduates have excellent job security. Do you realize that higher education is an especially wise investment for people with clinical depression? If you have a degree or professional certificate, you'll likely be able to qualify for a salaried position with sick leave, personal days and more flexibility overall.
With employer-supplied health insurance, you'll be able to access better care for your mind and your body. Of course, you won't have to wait until graduation to see benefits. Many educational institutions include health insurance and mental health counseling with your tuition.
Finally, remember that colleges and technical schools give you the skills to excel as a temporary worker. Without marketable skills, temporary work is pure drudgery. With degrees or technical certificates in hand, it's a very different story. Skilled temporary workers can achieve financial success while maintaining the time flexibility clinical depression often demands. For example, temporary positions in physical therapy and home healthcare are often very lucrative. If you have any questions about depression or need to schedule effective depression counseling with a Christian perspective, please contact us today.