The world is full of advice; media sources, relatives, friends, and coworkers all have their opinions about how to confront the trials you are facing. The Bible says in Proverbs 13:10, "Through insolence comes nothing but strife, but wisdom is with those who receive counsel." We want to seek wisdom, but whose counsel can be trusted? What exactly is spiritual counseling?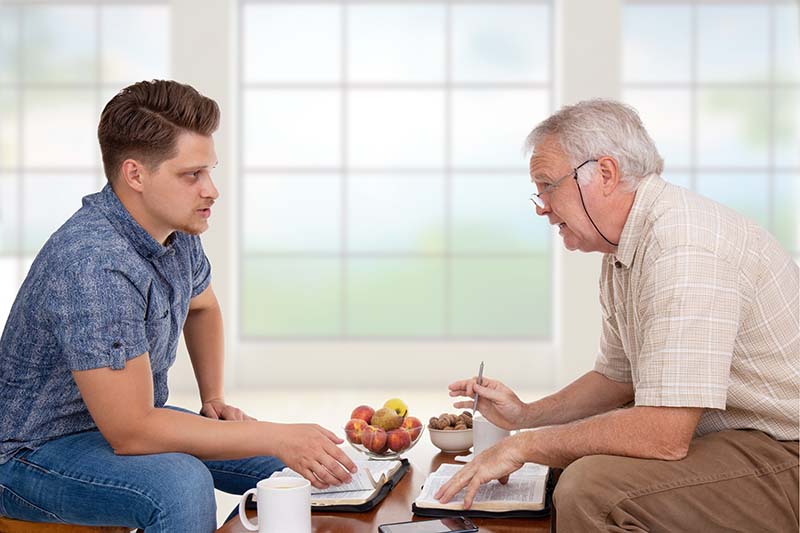 At Stonebriar Counseling Associates (SCA), we are here to offer hope and to speak truth through the noise of worldly advice. We specialize in psychotherapy from a Christian perspective, holding firmly to the truth that all humans are created in the image of God and therefore should be treated with dignity and love. We believe we are mind, body, and spirit, and that we must nurture the health of all three.
Spiritual counseling is a tool that God uses to bring healing to His people and glory to His name. You are blessed by loving guidance when you receive counsel from those who share your perspective and faith in God. As humans this side of Heaven, we suffer from many afflictions, but there is no burden that God cannot carry. God created the complexities of the mind and He is greater than our greatest troubles, doubts, or fears. Jesus said in Matthew 11:28: "Come to me, all you who are weary and burdened, and I will give you rest."
We live in a society that values the "brave face," but there should never be any shame in asking for help or admitting weakness.  With our counselors at SCA, you can be honest about your struggles, deepen your relationship with God, and rest in His forgiving presence. If you'd like to know more, contact us today.