Debt can be a huge stressor for many people. It can lead to a lower quality life, anxiety, and conflicts in marriage, even divorce. In this uncertain economy, it is more important than ever to manage finances and debt to avoid unnecessary hardship. Here are 3 tips to help with that.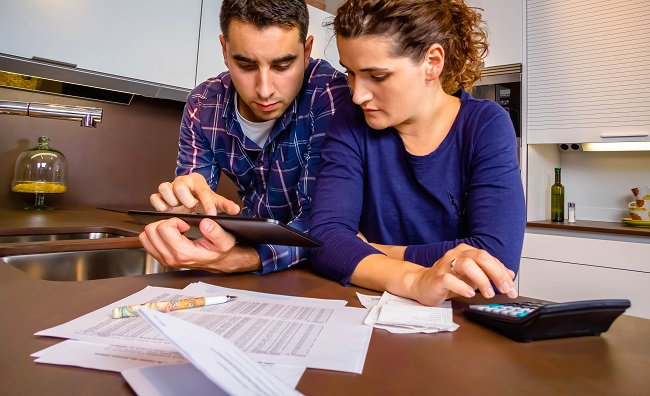 1) Make a Game Plan
To effectively tackle debts, you first need to have a plan. Look at your debts, current expenses, and salary and plan how you are going to pay off your debts. Are you currently making enough money to cover all your expenses in the first place? How high are the interest rates on your debt? Are there any large expenses you anticipate in the future (for instance, your car is making a funny noise that you keep meaning to get checked out). All of these questions are important to think about when planning out how to get rid of your debts. A good rule of thumb when making a game plan is to focus on one debt at a time and only make minimum payments on the rest. Either start with the smallest debt or the debt with the highest interest rate for maximum effect.
2) Make an Emergency Fund
The only thing you can count on in life is unpredictability. An emergency, or unexpected expense can throw your financials into turmoil. To prevent this from happening, build up an emergency fund before you start paying extra on debts. Experts suggest at least six weeks of expenses to as much as six months of expenses. Do whatever you feel most comfortable with.
3) Budget in Small Indulgences
It is important to let yourself have small luxuries. Paying down debt means living frugally, but frugal living can be exhausting and depressing, especially if you are used to spending freely. Allowing yourself a little bit of indulgence can keep you from deviating from your game plan. A week-long stay at the Grand Floridian might not be in your near future, but a bottle of bubble bath, movie night, or new leather wallet can keep you from feeling too deprived to continue.
For more tips, please contact us.