Child and adolescent therapy takes a special gift, knowledge, and patience. It's important to begin gaining the trust of the child and parent as soon as they walk through your door.
A sure way begin this process is to make your child feel comfortable not only in your therapy room but also in the waiting area. Helping children feel more at ease is helpful to the child's healing process.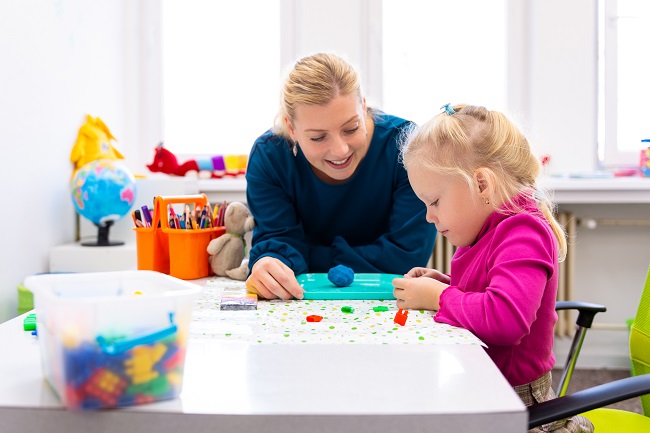 In order to make children feel more comfortable, it's crucial to focus on décor, toys, games, and staff training. Try these tips to get you started:
Décor
Choose a décor children can relate to. Include bright colors, animals, scenery – whatever it is you would like to see on the walls of your office. Creating a special wall out of chalkboard paint is extra exciting to children, as it allows them to create in a space they are traditionally unable to do so.
Child-friendly furniture also helps children feel comfortable. Include an option for big and little kids, such as a beanbag or comfy chairs.
Have children help decorate the space. Invite the children of employees, patients, family, and friends. They will love to get involved and may suggest ideas you wouldn't think of otherwise.
Toys and Games
Children like to play. Include games, toys, and books for multiple age groups. Don't choose too many, though, because you don't want the office space cluttered. Having just enough available and the level of the child within a welcoming space will do the trick.
Staff Training
Not everyone knows how to interact with children or even feels comfortable with children. Acknowledge that. It's okay. Even so, staff do need to know how to engage and interact with the smallest patients. Make certain you are providing training opportunities allowing staff to exercise and learn new skills. Training topics can include communication, brain development, how to handle childhood anxiety, or infant and child CPR.
However you create your space, you want a welcoming environment for everyone – including children. Contact us today to learn about our child and adolescent therapy program at Stonebriar Counseling Associates.