If you are struggling with overwhelming anxiety lately, you are definitely not alone. The uncertainty of the coronavirus pandemic has led to spikes in our overall anxiety levels, especially with the nearly constant media coverage. In addition to the ongoing discussion concerning the virus, the actions necessary for the health of our communities can leave us feeling isolated, which can also trigger our anxiety. According to the CDC, you may experience an increase in the following behaviors during an infectious disease outbreak: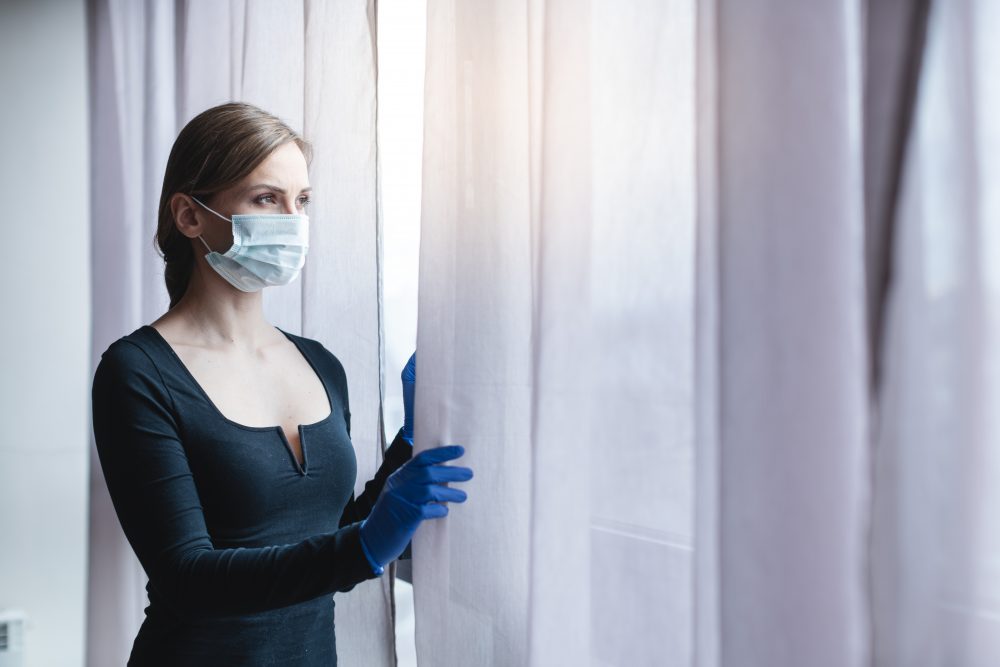 Fear and worry about your own health and the health of your loved ones, your financial situation or job, or loss of support services you rely on
Changes in sleep or eating patterns
Difficulty sleeping or concentrating
Worsening of chronic health problems
Worsening of mental health conditions
Increased use of tobacco, and/or alcohol and other substances
To cope with possible increases in these behaviors or general anxiety about the pandemic, the Anxiety and Depression Association of America has developed a few helpful strategies to reduce feelings of anxiousness during this time:
Media Distancing: If you are consuming the 24-hour influx of coronavirus updates, you may be feeling helpless about the situation. To help ease this feeling, try to limit the amount of information you take in on a daily basis concerning the pandemic. This is not a suggestion to ignore the situation in its entirety, but if your mental health is suffering due to the constant updates you are viewing, it is time to take a step back and focus on keeping your mind healthy.
Focus on Present Odds: Every death is a tragedy, but it is important to maintain a proper perspective. The mortality rate is between 1.4%-3%, so the chances of you or a loved one contracting the virus is relatively low if social distancing measures are maintained. In terms of symptoms, the majority of people who have contracted the virus have mild or no symptoms at all.
Engage in Stress Reduction Activities: During times likes these, it is important to focus on what we are grateful for, engage in physical exercise of some kind, and practice mindfulness techniques to relax our worried minds. With technology today, we have access to free classes online, such as yoga. A guided meditation or a gratitude journal are also proven to help our minds focus on the positive aspects of our lives.
The Stonebriar Counseling Associates are here to help you through this trying time. Please do not hesitate to contact us with any questions or concerns about increased anxiety. We are all in this together.