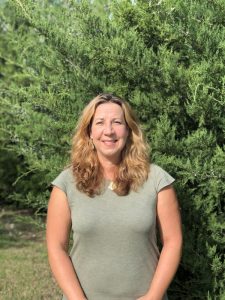 Growing up in Southern California was a highlight for Michelle.  She lived at the beach and played competitive volleyball in high school and college.  She graduated from BIOLA University in 1996 with a BA in Psychology and a minor in Bible.  Michelle completed her Masters Degree in Social Work at California State University, Long Beach in 2000.  She worked as a school counselor for the Los Angeles Unified School District from 2000-2005 focusing on low income populations and students with poor attendance.  She has also worked with at-risk teen mothers at Community's Child, providing them counseling and skills to thrive in life.  She had a private practice for 8 years in Southern California before relocating to Texas with her husband for his job with Toyota Financial Services.  Michelle enjoys working with young children, teens, couples, families and individuals.
Michelle has been married for 20 years an enjoys raising her four children.  She takes pride in being present for her children and plays an active role in helping them navigate through daily life.  She has a special place in her heart for the struggles that new moms face and enjoys working with teens that are athletes.  They face a unique set of mental and physical challenges.  Michelle has a passion for counseling and helps to provide a nurturing and safe environment for her clients to process whatever they are facing.  She offers a faith-based approach to therapy that focuses on a person's strengths.
Specialties of Practice:
Play Therapy
Teens and Peer Group Therapy
Post-Partum/New Mother Care
Athlete/Athletic Counseling
Pre-Marital/Couples Counseling
Marriage/Family/Relationship Issues
Parenting/Special Needs Child Support
Depression/Anxiety
Self Esteem
Codependency/Boundary Development
PTSD
ADHD
Anger Management
Healthy Coping Skills
Faith-Based Christian Counseling
Grief/Loss
Contact us today or call 972-943-0400.