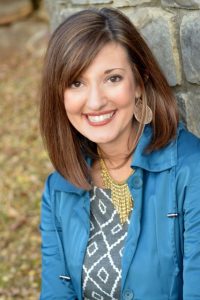 Welcome! My name is Crista and I am thrilled to have the opportunity to introduce myself. Let me begin by saying that I consider it an honor that you have considered allowing me to serve and assist you through your present challenge. It is my desire to come along side of you to provide help, hope, and healing in your struggle.
I was born and raised in Birmingham, Alabama. After living in Pittsburgh, PA for a time, I was excited when my husband's career recently brought our family to settle in Texas! My husband and I married and started our family at a very young age. In fact, I often joke that we have been growing up together ever since we said "I do!" This year, we celebrate our twenty year wedding anniversary and have been blessed with two children who are now teenagers.
My undergraduate academic focus centered in the study of psychology of addiction and recovery. I later earned my Master's in Clinical Mental Health Counseling from Liberty University. Working in the field of psychotherapy, I quickly developed a passion for working with adult survivors of developmental and childhood trauma. Oftentimes, I find that an exploration of the formative years can lead my clients to the key components of their healing by cultivating self-awareness and self-compassion.
I am currently completing the requirements for sex therapy certification through the Institute for Sexual Wholeness. My work in sex therapy allows me the opportunity to treat a wide range of clients who struggle with issues related to healthy sexuality. I have a passion for working with individuals and couples struggling with sexual addiction and the trauma that often accompanies sexual betrayal. I also enjoy working with clients who struggle with mood disorders, attachment-related disorders, and an array of interpersonal relationship struggles. As a certified MBTI© personality assessment practitioner, I can offer my clients the additional benefit of utilizing their unique personality type to better achieve their relational, career, and overall life goals.
I would consider it a privilege to come alongside you on your healing journey! Please feel free to reach out to me at (469) 343-4466 or cristanewmancounseling@gmail.com.
View Crista's profile on PsychologyToday.com