Christy Findlay M.S, LPC, NCC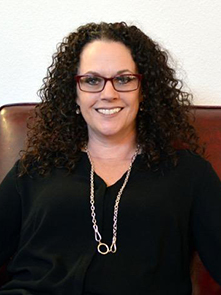 Christy is a Professional Counselor licensed by the State of Texas.
Christy was born and raised in Texas and is married with four children and two grandchildren.  Christy has a Bachelor of Arts in Psychology and Child Development from Ashford University (Cum Laude) and a Master's of Science in Clinical Mental Health Counseling with a Forensic Specialization from Walden University.
Christy is experienced in Trauma Focused Cognitive Behavioral Therapy, and has worked with clients with Post Traumatic Stress Disorder, Anxiety, Depression, Bipolar Disorder, Borderline Personality Disorder, Obsessive Compulsive Disorder, Dissociative Identify Disorder, and Oppositional Defiant Disorder. Christy has experience with individual, couple, group and family therapy.
Specialties of Practice but not limited to:
Trauma
Pre-Marital Counseling
Marriage/Family/Relationship Issues
Obsessive-Compulsive Disorder (OCD)
Anxiety Disorders
Mood Disorders
Self Esteem
Safety and Boundaries
Healthy Coping Skills

Click here to learn more about Christy Findlay's Counseling Services
email info@christyfindlay.com or call 972 468 1663