Camryn Key, LMSW, MSW
Phone: 832-910-9717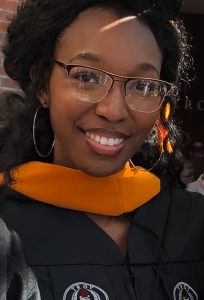 My name is Camryn Key and I am a Licensed Master Social Worker (LMSW). I have a passion for social justice and mental health. I graduated with my master's degree in 2022 from Troy University in Troy, Alabama. I moved to Texas in 2023 and earned my LMSW.
I attended Christian schools in New Orleans and have made my faith in God the center of my life. I graduated early from high school and went to college at the age of 17. I have always had a passion for helping others. In high school, my favorite extracurricular activities included organizing fundraisers for the less fortunate and mentoring local youth. When I went to college, I decided to major in social work so that I could continue that cycle of helping others and turn it into a career.
Experience: 
My undergraduate practicum was with the Mayor's Office of New Orleans, where I was able to work with previously incarcerated youth. I helped them find their career path, and provided them with the resources to fulfill their career goals. My graduate practicum was with the Department of Children and Family Services. There, I was able to work with families and help them recover from the trauma they have experienced both in and out of the child welfare system. I have experience working with diverse populations ranging from children and families to people struggling with mental illness.
 
Specialties of Practice:
Anxiety Disorders
Burnout
Career Counseling
Children/Adolescents above 7 years of age
Coping Skills
Obsessive Compulsive Disorder
School Issues
Self-Esteem
Contact Camryn today at (832) 910-9717.