Constance "Connie" Ingrum, M.A., LPC-Associate, CTRS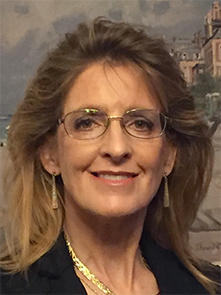 Connie is a Professional Counselor Associate licensed by the State of Texas and supervised by Robert Good, M.A., LPC Supervisor.  She completed her Master's degree in Professional Counseling from Amberton University of Garland, Texas, and is also a Certified Therapeutic Recreation Specialist (CTRS), with a Bachelor of Science degree from the University of North Texas in Denton.
Connie has over 10 years experience working with adults, teens, and children in a variety of settings, including inpatient psychiatric, outpatient, in-home, and community-based settings.  Her extensive background as a Therapeutic Recreation Specialist with a heavy focus on emotional, psychological, relationship, and problem-solving skills provided a strong foundation for work in counseling.
Connie's formal education and professional experience working with clients individually and in groups has prepared her to counsel individuals, couples, families, and groups struggling with a wide variety of concerns including life stressors, self-confidence, self-esteem, and relationship issues, depression, anxiety, addictions, physical disabilities, developmental delays, and many other concerns.
Connie understands that we all face struggles in our lives, our situations, our relationships, and in ourselves, and sometimes it's difficult to see past those challenges to a more positive, hopeful and meaningful life.  She believes individuals have the ability to overcome obstacles and build toward a brighter and more meaningful future.  Her primary theoretical approaches to counseling are Cognitive Behavioral Therapy and Solution-focused Therapy used to assist you in developing skills toward identifying, reaching, and maintaining goals for more positive changes in your life.  However, she realizes each person is unique, including their circumstances and experiences, and therefore will work collaboratively with you to identify interventions best suited for your specific needs.
If you would like support and assistance with your challenges, struggles, or concerns, please call or email for an appointment: 469-363-4000 or connie@stonebriarca.com.