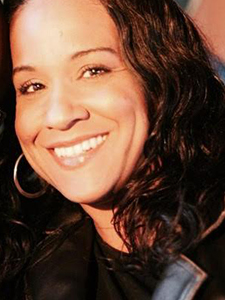 Kimberly J. Stapert, LMSW, LCSW
Welcome! Whether you are struggling with a temporary setback or an ongoing problem, I can assist you. There is HOPE. It is my belief that, as human beings, we all face life challenges, be they relational, personal, emotional, spiritual, or physical, and our mental health affects how we respond to these challenges. I offer individual, couples, and family counseling for youth (age 10+) and adults. Together, we will discover new meaning in your experiences, while identifying opportunities for healing and growth. Therapy varies in length of time depending on your unique story, worldview, personality, and needs.
Establishing a relationship is critical to successful therapeutic outcomes. My style of work with clients is interactive, collaborative, direct and reflective of my focus on the transforming power of relationships. You will be an active participant in the therapeutic process. My theoretical approach is eclectic, solution-oriented, and strength-based. I can incorporate spirituality, if that is an area of concern, and only if requested.
My areas of focus include depression, anxiety, relationship stress, sexuality, cultural/racial identity, life transitions, family relations, parenting difficulties, trauma, substance abuse and addiction, adoption, couples' counseling, and LGBTQ issues. I graduated from Eastern Michigan University in 1997 with my Master's degree in Social Work and have been working in the behavioral health field with children, adult's families and couples for over 20 years.
I believe that engaging in the process of psychotherapy with clients is a great honor. I value establishing a safe, honest, and trusting therapeutic relationship. If you need a seasoned, genuine, non-judgmental, and respectful counselor, who seeks to empower you to overcome your challenges and transform your life, please contact me. I have immediate openings for new clients.  I also have evening and weekend appointments available.
View my professional LinkedIn profile
Call: 214-226-1173   |  Email:  therapy@kimberlystapert.com
To schedule or change an appointment, please select the following link: Set Appointment Now.