Barbara D'Souza, LCSW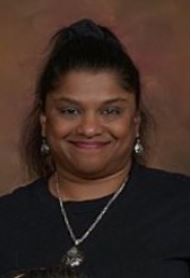 I have a Bachelors degree in Psychology and Secondary Education. I received my Master's degree in Social Work and Human Service Administration and Management. I began my career in counseling long before I completed my undergraduate degree. I began in a Peer Counseling Volunteer Program in high school. I participated in the Student Sexual Assault and Advocacy program. In addition, I volunteered at the YWCA Rape Crisis Center on the crisis line. I helped coordinate a research project which monitored the court system as charges for Sexual Assault and Domestic Violence. We tracked the conviction rates as well as sentencing.
I view Counseling / Therapy as the development of a relationship with my client(s) to discuss their goals and assess their strengths and employment of those strengths to assist in growth and improvement in well-being. Treatment can involve skill-building, development of coping strategies, and development of "insight" an understanding of negative behavior patterns and the needs met by these behaviors. Once the patterns are identified, I strive to help my clients improve their functioning and achievement of their goals.
My specialties include treatment of trauma and grief. I have achieved specialized training in the treatment of Children diagnosed with Autism. As a Board Member of the Minnesota Board of Special Education for Students with Emotional / Behavioral Disorders. I have worked in schools, hospitals, counseling agencies, and child welfare/foster care systems.
My most important value throughout my career is always believing in hope. No matter how difficult the journey, there is always hope that things can get better. The key to successful counseling services is the relationship with the therapist and the courage of clients to learn about themselves and the barriers to goal achievement.
Please ask about any insurance coverage and plan to bring ID and insurance card to the appointment if you would like to use insurance.
To schedule an appointment, please call (469)995-2893
Email address: Andie1970@live.com