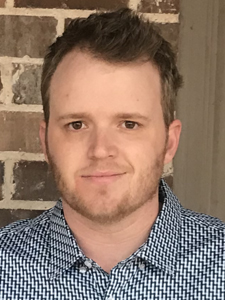 Supervised by Sandy Gaylord, LPC-S
Steven graduated from East Texas Baptist University with a Masters in Counseling. There he learned how to associate spirituality into the healing process. Steven has experience working with individuals of many cultures and ethnicities, many of which he met as a caseworker in Dallas. He has worked with issues such as depression, anxiety, trauma, personality disorders, boundaries, addiction, bipolar disorders, mood disorders, and schizophrenia. Steven is trained in crisis and suicide intervention. Steven is also certified in Cognitive Behavioral Therapy. His specialties of practice include but are not limited to:
• Anxiety
• Depression
• Mood Disorders
• Trauma
• Spiritual Issues
Bipolar Disorder
Schizophrenia
• Cultural Adjustment and Isolation
• Postpartum Issues
Self Exploration and Identity
Relational Issues
Steven's main motivation is his love for others and believes we were intended out of love so must love to intend. He comes from a Cognitive Behavior framework but integrates other counseling techniques when necessary to meet client needs.
Steven was born and raised in Dallas and spends his spare time enjoying sports, traveling, hunting, spending time with friends and family.