Marsha Romanowski MA, LPC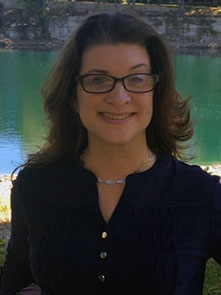 Marsha was born in Texas to a military family, living in a variety of locations in her growing up years until finally moving to Texas.  She serves in her community church with their women's ministries, has assisted in facilitating Grace Groups and has served on several overseas missions to D.R. Congo conducting women's leadership conferences and trauma recovery conferences.
In 1994, Marsha completed her Bachelors of Science degrees in Biology from the University of New Hampshire.  She graduated cum laude in 2003 Dallas Theological Seminary with a masters in Biblical Counseling.  She has been licensed as a professional counselor since 2006 and is also a Certified Clinical Trauma Professional. Marsha works primarily with Adults and Older Adolescents.  Areas of focus include: Trauma, Mood Disorders, Anxiety, self-esteem and boundary issues.  While Marsha works primarily utilizing CBT techniques, she is able to integrate other methodologies into practice in an effort to serve her clients needs. Marsha believes in serving the whole person in treatment, mind, body and spirit, along with receiving feedback from clients to ensure a client focused treatment program.
Fees are $125 for initial sessions, that are 90 minutes in length and  $100 for follow-up sessions.
Marsha can be reached for scheduling appointments at 214-617-8076 or via e-mail at MarshaRomanowskiLPC@gmail.com