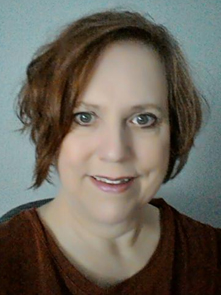 Marie Carnine, M.A., LPC-Intern
Supervised by Robert Good, LPC-S
Marie graduated from Liberty University with a Masters in Professional Counseling. Marie is currently pursuing her doctoral degree in traumatology. She has experience working with children, teens, and adults who have experienced trauma, those struggling with addictions, treating women's issues, parent-child relationships, grief and loss, anxiety, suicidality, depression, sexual abuse and assault, and domestic violence. Marie has experience working with foster care youth, adult addictions, and child abuse survivors. Marie is passionate for her work with children and has experience with play therapy, CBT, DBT, CPT, and TF-CBT. Marie provides faith based counseling upon request. Practice specialties include children, adolescents, parents and women's treatment for:
Trauma
PTSD
Parent-Child Relationships
Divorce and Single/Co Parenting
Miscarriage
Play Therapy (Ages 3+)
Adolescents
Domestic Violence
Childhood Sexual Abuse
Stress and Anxiety
Depression
Grief and Loss
Interpersonal Relationships
Marie's passion is to see individuals and families heal from past traumas, and develop healthy communication styles. Marie has raised three children, is a musician, and has a passion for writing. Marie's favorite place to visit is the beach.
To schedule an appointment, click here to email me, call 817-723-8217, or click here to visit Marie's website for more information.