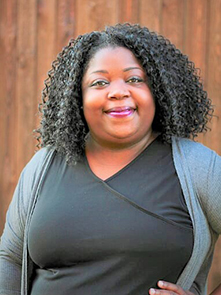 My name is Latrice and I am a Licensed Clinical Social Worker in the state of Texas. I possess a Master's Degree in Social Work and a Bachelor's degree in Psychology. I have over 18 years of social work experience serving people of all races, ages and cultural backgrounds. My experience includes working with at-risk adolescents, families in crisis, women impacted by domestic violence, women who have survived sexual abuse, adults struggling with addiction and adults coping with chronic mental illness.
My therapeutic style is collaborative and interactive. My goal is to help you uncover your purpose and achieve the vision you have for your life. My therapeutic approach incorporates Cognitive Behavioral Therapy, Solution Focused Brief Therapy, Motivational Interviewing, Mindfulness and Trauma Focused Therapy.
I serve Adult men, Adult women, Adolescent girls and couples. I am trained to address issues such as:
Anxiety
Bipolar Disorder
Depression
Divorce
Domestic Violence
Grief/ Bereavement
Family Conflict
Job related Stress
Parenting
Relationship issues
Sexual Abuse
Substance Abuse
Suicidal Ideation
Trauma/ PTSD
I am currently accepting new patients. Evening and weekend appointments are available. Call today to schedule a FREE 10 minute phone consultation.
A little about me:
I was born and raised in St. Louis, Missouri. I relocated to North Dallas in 2014 and I now consider Texas my home. My greatest joy is being a mother and I relish spending time with my family. My hobbies include reading mystery novels, writing short stories and amateur photography. I also enjoy traveling and going on cruises to the Caribbean.
Learn more about Latrice's Counseling Services
Latrice is happy to bring telehealth services to those who would like to participate. Please contact me for details.