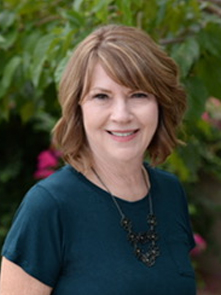 Debbie Chendanda, M.A., LPC-Intern
Supervised by Robert Good LPC-S
Debbie is a mother of 6 adult children and 18 grandchildren. She spent much of her adult life in Arizona, where she received her Master's degree in Professional Counseling. She recently moved to North Texas and loves swimming, hiking, being near the ocean and spending time with family.
She believes a positive relationship between the therapist and client is very important to a successful experience in therapy. She loves working with children, adolescents and families and is passionate about creating a safe, welcoming environment to help identify challenges and connect in positive ways to begin the healing process.
Debbie recognizes there can be unidentified problems, which may be hidden underneath the struggles and will help reveal them, by looking at the cause versus the symptom, in order to move toward genuine healing.
She works with children, adolescents and adults who struggle with anxiety, depression, relational challenges and trauma, using a variety of techniques and tools such as mindfulness, sensorimotor psychotherapy, art therapy and play therapy to uncover the pain and begin the healing process.
Debbie understands It takes courage to begin this process and has the compassion and expertise to walk alongside you in this journey.
Specialties Include:
Children, adolescents and families
Trauma and PTSD
Parenting
Play Therapy
Call: 469-269-2774 or click here to email me.