Ashley Or, MA, LPC-Intern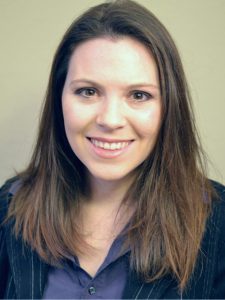 Supervised by Robert Good, LPC-S
Ashley graduated from Dallas Theological Seminary with a Masters in Counseling. There she learned to integrate Biblical truth with research proven effective techniques. Ashley has experience working with individuals and couples, some of whom were serving in overseas missions. She worked with issues such as addiction, anxiety, trauma from past abuse, infidelity, boundaries, depression, bipolar and schizophrenia. Ashley is trained in crisis and suicide intervention. Ashley is also a certified Prepare and Enrich Instructor. Specialities of practice include but are not limited to:
• Infidelity
• Pre-Marital and Marital Issues
• Decision Making
• Abuse and Trauma
• Stress and Anxiety
• Depression
• DSM Diagnosed Disorders Including Bipolar and Schizophrenia
• Cultural Adjustment and Isolation
• Issues Specific to Missionaries
• Postpartum Issues
• Self Exploration and Identity
Ashley's passion is to see individuals and married couples take control over their situation and heal. She comes from a Cognitive Behavior framework but integrates other counseling techniques when necessary to meet client needs.
Ashley is a mother of two young busy boys. She is inter-racially married and counsels informally with young adults and youth at a Chinese church where her husband is the youth pastor.

To schedule an appointment, please email, call  (469) 554-8751, or visit Ashley's website for more information.