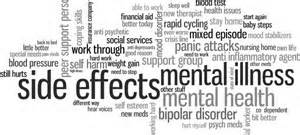 Stonebriar Counseling Associates currently have open positions for licensed mental health counselors, geriatric counselor, play therapist, clinical social worker, chemical dependency counselor, and psychiatrist. Must be motivated to work both independently in the Collin and Dallas County area as well as participate as a team. Positions will function as  independent contractors who establish their own hours, fees, and location(s) within the organization.
What we offer:
1) Marketing expertise to grow and/or enhance your client book of business.
2) A congenial professional atmosphere of an interdisciplinary staff.
3) Educational and informative staff meetings every month.
4) Access to office equipment and software for treatment plans, clinical documents, simple insurance claim software, scheduling, and Clinical case notes.
5) Administrative staff who answer all office calls 24 hours a day with the option of scheduling duties.
6) Current HIPPA and other state/board regulation compliance education and updates.
7) Awesome marketing and networking opportunities through fun, effective and creative events developed and planned by SCA administration.
Requirements:
1) Must be fully licensed in the State of Texas as a LPC, LMFT, LCSW, LCDC, or MD.
2) At least one(1) year experience of working in the behavioral health field.
3) Some positions* may require in-network contractor credentialed with a major insurance panel or willing to become contracted with insurance panels.
4) Must be willing to work as an independent contractor focused on building a successful book of business as well as working with our team members on certain events and projects.
Who We Are:
1) A private practice located in Plano and Frisco.
2) A successful private practice with over 12 years of counseling in Collin/Dallas County.
3) A private practice seeking new and creative ways and ideas to provide healthcare and support for our communities.
3) A private practice whose foundation and counselors are evangelical Christians and are biblically based and where Christ is Lord.
4) A private practice with a proven track referral track record.
5) A private practice with networking opportunities to business professionals.
6) A private practice offering child and adolescent counseling, marriage/family counseling, specialists in drug, alcohol, and sex addictions.
If you are interested in enhancing or are just beginning to develop a career in a thriving practice we would welcome hearing from you.