Sophia Cannon, MCRC, CRC, LPC-Intern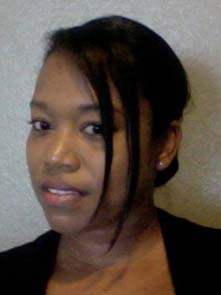 Supervised by Ashley Hence, LPC-S, CRC, NCC
Sophia grew up on the island of Trinidad & Tobago. She moved to the United States in her teens along with 3 sisters and parents. She is married, with a teenage son and an active teenage dog. In addition to counseling, Sophia is an active member in her church as well as a part owner in a café with her family. Sophia graduated with her Master's degree in Clinical Rehabilitation Counseling, from the University of Texas Southwestern Medical Center after receiving her undergrad at University of Texas at Arlington.
Her practicum and internships were both conducted at UT Southwestern's Rehabilitation Counseling Clinic, where she gained experience in Supported Employment Services and Personal and Social Adjustment Training as well as actively working with counseling and assessment services. She also co-facilitated a Traumatic Brain Injury Support group.
Sophia is passionate about conducting Psychological assessments that provide detailed information about an individual's functional capabilities in many areas, to allow patients, doctors, parents and referring agencies, a qualitative view of an individual and of possible disorders that may be impeding success in certain areas of their home, school or social life.
Sophia enjoys working with adolescents, adults and our elderly population. She believes that the counseling relationship is built on trust as well as the effort set forth by each individual. Her counseling approach is tailored to suit the needs of each client and she works diligently to maintain a comfortable and safe counseling environment. She strives to help each person navigate through biological, psychological, or sociological situations that may be causing them distress or discomfort.
Her great-grandparents taught her early on that when you're alone you can't see every problem and it's even harder to fix it. They used the proverb, "it takes a village." Because of this upbringing, her education and her life experiences, Sophia is now a person who believes that every problem has a solution, we just have to find it.
To schedule or change an appointment, please email or call at 469-406-5351.