Kacy Dow MS LPC/NCC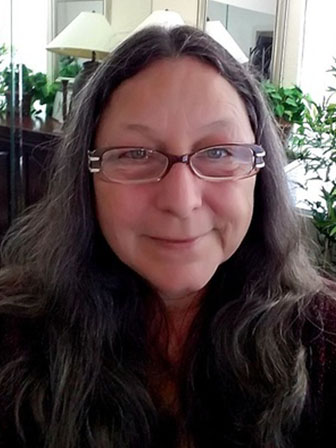 Kacy was born and raised in Iowa the first ten years of her life and she moved to Texas in 1969. Kacy is a Veteran of the United States Airforce and was trained as a Communication Operations Specialist. While in the USAF, Kacy received a Certificate of Merit for outstanding service during an emergency situation as well as a marksmanship medal. She has 6 children and is a proud grandparent of 14 spectacular grandchildren. With the blessing of a full quiver, Kacy has vast personal experience in family dynamics.
In 2004, Kacy completed her Bachelor of Science Degree in Psychology at Texas A & M University (Magna Cum Laude) followed by completion of a Master's of Science Degree in Family Therapy at Texas Women's University in 2006 (Summa Cum Laude). She has been a Nationally Certified, Licensed Professional Counselor since December of 2006 and has all but two courses of her Doctoral Degree in Family Sciences completed. Connect with Kacy on Linkedin.


Contact:
To schedule or change an appointment, call at 469-515-5802.
Kacy has 11+ years' experience in counseling post licensure with a diverse population of clients. Her main focus in therapy is with adults but she will see children in a family setting. She has 5 years' experience working with dual-diagnosis and addiction patients in a residential treatment facility. Kacy is trained in EMDR, which is a research supported therapeutic approach to address issues of Post-Traumatic Stress Disorder (PTSD). EMDR provides a way for people to free themselves from the destructive memories of all types of trauma or events that produce debilitating anxiety. She has experience working with geriatric clients who suffered from a wide verity of cognitive disorders as well as helping them overcome a range of psychological and emotional issues. While being skilled in many therapeutic approaches such as; Faith Based, SFBT, CBT, DBT, REBT and Systems Theory, she will integrate multiple techniques to individualize and enhance outcomes according to her clients' needs.
Kacy believes in the care of the whole person; body, mind and Spirit.
When people are searching for answers in the midst of pain and suffering, she seeks to help them regain a sense of hope and purpose for their life.
Initial Intake and Psychosocial Assessment sessions are 90 minutes for $125.00
Regular 60 minute therapy sessions are $100.00
Specialties of practice but not limited to:
Trauma / EMDR
Geriatric / Cognitive Disorders
Addictions of all kinds
Pre-Marital Counseling
Marriage/Family/Relationship Issues
Separation and Divorce
Post-Partum Depression / MDD
Obsessive-Compulsive Disorder (OCD)
Attention Deficit Hyperactivity Disorder/Attention Deficit Disorder (ADHD/ADD)
Anxiety Disorders
Mood Disorders
Self Esteem
Codependency/Boundary Issues