Faith Mbarthi M.A.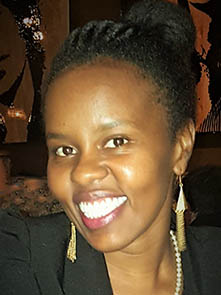 Faith became aware in a high school Psychology course that helping individuals realize their desired goals was something she wanted to spend the rest of her life doing. Faith went on to receive her undergraduate degree in Psychology from the University of Memphis and a Masters in Biblical Counseling from Dallas Theological Seminary. Faith is currently working on her licensure for Professional Counseling in the state of Texas. She is under the supervision of Mr. Bob Good. Faith has a background in trauma-informed care in individual and group settings. She has had experiences in treating Mood Disorders, Schizophrenia, Substance Use Disorders, and Childhood Disorders. Faith takes an integrative approach to therapy. Her approach combines cognitive-behavioral therapy, person-centered therapy, and focuses on the individual from a systems perspective. Faith enjoys the process of working alongside adolescents and adults, helping them become more aware of their own capabilities. Faith's uses her training, past experiences, and inspiring personality to walk with individuals through managing:
Substance Induced Disorders
Anxiety Disorders
Depressive Disorders
Attention Deficit Disorders
Autism Spectrum Disorders
Bipolar Disorders
Schizophrenia
Adjustment Disorder
Antisocial Personality Disorders
Coping with Trauma

To schedule or change an appointment, please email her or call 802-874-0385.